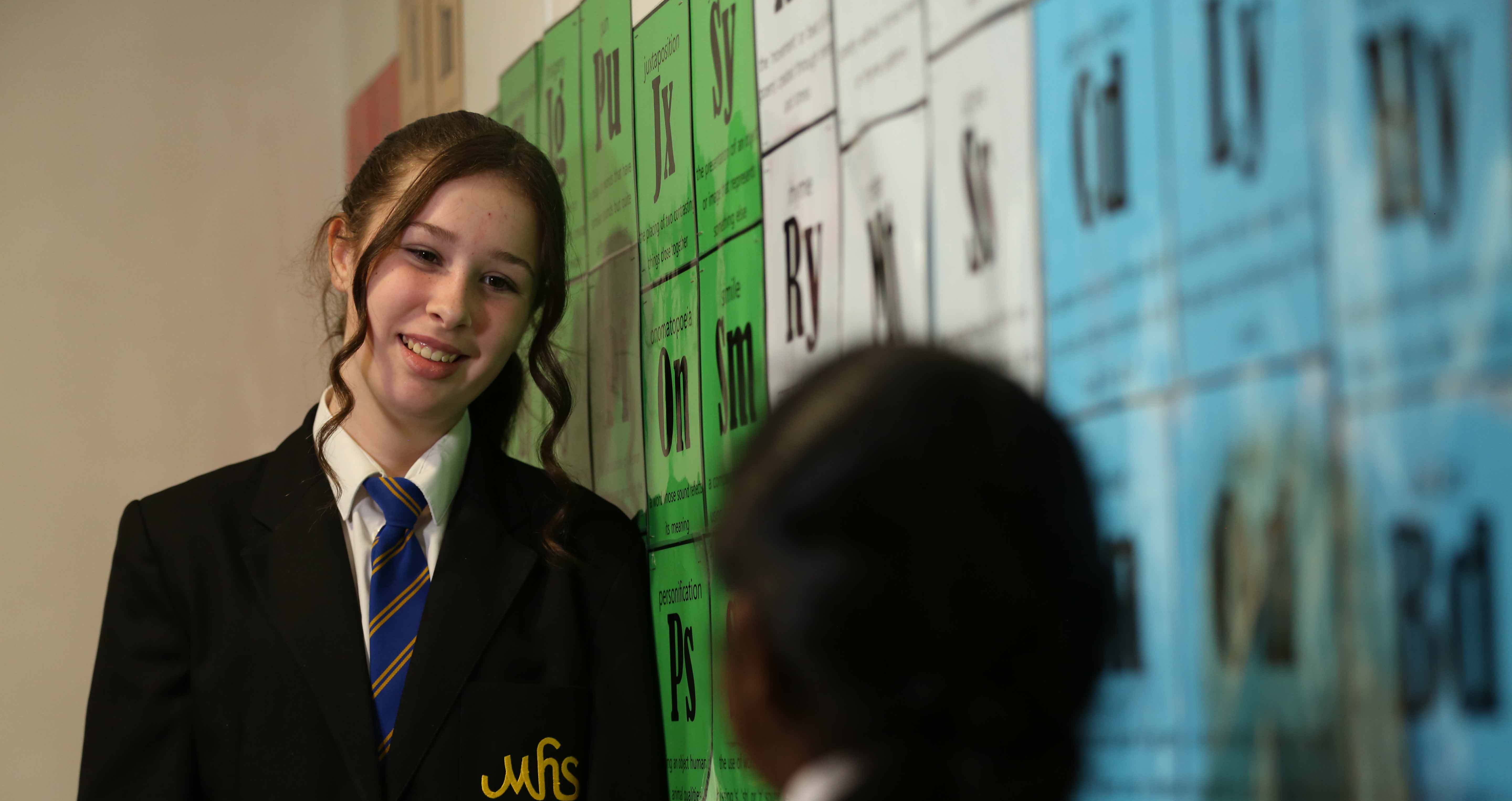 Prospective Students - KS3 Welcome
We're extremely excited to welcome our new Year 7 cohort to Martin High School.
Welcome from Mrs Cowley​
I'm extremely excited to welcome our new Year 7 cohort to Martin High School.​
You have an exciting journey ahead of you with a wide range of opportunities available to help you grow and develop not just in the safe space of the classroom, but also as part of our wider school community. If you approach every task with a positive, proud attitude and determination, you will really enjoy being part of our Year 7 community.​
Martin High has a strong community ethos where each learner is part of a caring school community. What this means is that learners are able to access layers of support and strengthen relationships for both their academic and pastoral needs. We recognise that starting a new school can be both exciting and a little daunting but our transition programme ensures that learners feel confident and safe in their school environment at the start of the academic year, and have the ability to continue to excel within our broad and balanced curriculum as the year goes on. As Head of Key Stage 3, I am always proud of the welcome that our Year 7 pupils get from other learners and the ease with which they settle in to school and community life.​
As you read our website I hope you will gain an understanding of the rich learner experience Martin High provides and the high expectations we have of all our learners.

Joining us in Year 7 
We can't wait for you to join us! We know that this is a big step for you to leave Primary School and get ready to join us at Secondary School, so we want to put you at ease and prepare you as best we can. 
So, we have put together a booklet with useful information and activities that you can have a go at before you join us. You will receive a paper copy to complete, but you can also download and print one using the link below. 
We can't wait to see you soon!