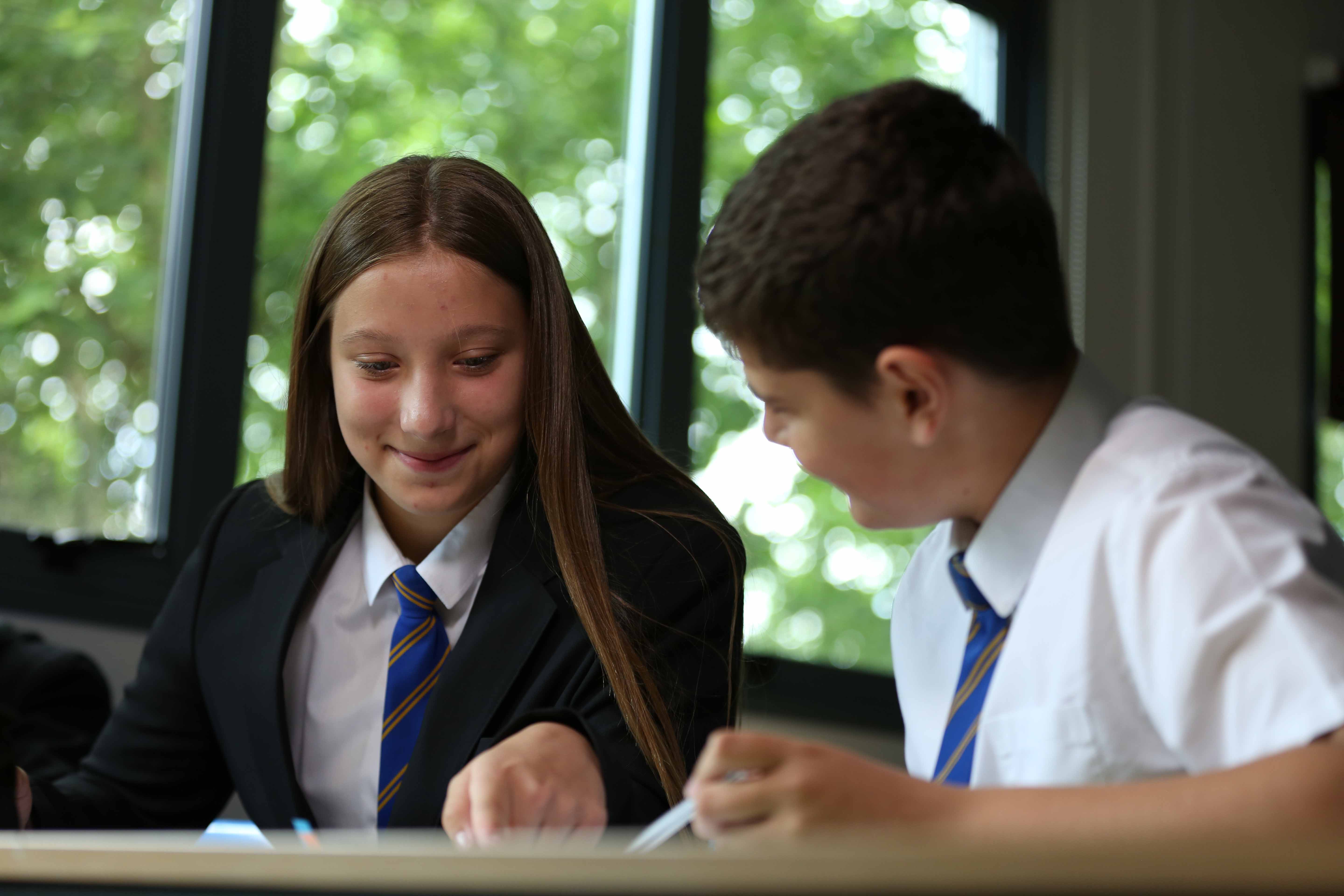 Religion, Ethics, and Philosophy
Welcome to RE at the Martin High School! RPE is one of 3 subjects in the Humanities department the others being Geography and History.
Our aim is to make RE one of the most interesting and enjoyable subjects you learn here at Martin High school. Our core focus is that we learn about world religions but also learn from them. Our lessons are prepared for students from all faiths and none and open discussion and debate are vital within our lessons.
At your primary school you will have been learning about some key aspects of Religious education topics already but when you come to us you will have 1-hour lesson per week.
In year 7 you will learn about the key aspects of the major world religions such as Christianity, Judaism, Islam and Buddhism.
In year 8 we move on to look at the more moral aspects of RE including a topic titled right and wrong. This topic encourages our students to question and think deeper about the world around us and have some excellent discussions.
In year 9 we finish key stage 3 by looking at some of the big questions for all of us such as topics including does God exist and does all life have value? These again allow students to question and think deeper about these concepts.
If you decide to choose RE as one of your GCSE's then here we learn about people and events in much more depth- our topics currently include:
Christianity
Islam
Life after death
RE is a compulsory subject for students until the age of 16. Students who do not choose GCSE RE will still complete one lesson every two weeks.
RE is an excellent subject in affording students an opportunity to discuss some of the major questions in a welcoming and inclusive way. Throughout their time at The Martin High school students will learn about the beliefs of all major religions and the views of people who have no faith.
There will be extra-curricular activities as we go out to search for new and exciting learning opportunities. It is our ambition that each year group will have access to a field trip in RE.
RE is an exciting and fascinating subject and we very much look forward to having you in our lessons when you join in year 7.
GCSE RE
What topics will I study?
The exam board is EDUQAS GCSE Religious Studies Route A 
The EDUQAS GCSE consists of 8 units of work: Four philosophical and ethical thematic units:
Relationships
Life and Death
Good and Evil
Human Rights
The study of two major world religions (Christianity and one major world religion):
Christianity: beliefs and teachings
Christianity: practices
(World religion component) Buddhism: beliefs and teachings
(world religion component) Buddhism: practices
How will I be assessed
GCSE RS (EDUQAS) is assessed through three exams:
Philosophical and ethical themes (2-hour exam)
Christianity: beliefs and teachings + practices (1-hour exam)
Buddhism: beliefs and teachings + practices (1-hour exam)
Why study RE
RE helps you consider philosophical and ethical questions about our world.  You learn about different religions and non-religious beliefs, such as atheism and humanism.  It also develops learners' knowledge and understanding of religious beliefs, teachings, practices, and sources of wisdom and authority, including through their reading of scriptures.
You will learn to construct well-argued, well-informed, balanced and structured written arguments, demonstrating their depth and breadth of understanding of the subject.  You will also get opportunities to engage with questions of belief, value, meaning, purpose, truth, and their influence on human life.  Finally, you will be Challenged to reflect on and develop your own values, beliefs and attitudes in the light of what you have learnt.
Following up from this you may go on to study A-Level Religious Studies or A-Level Philosophy.
Careers linked to RE
Youth worker
Columnist
Pastor
Paralegal
Teacher
Guidance counsellor
Social worker
Archivist
Missionary