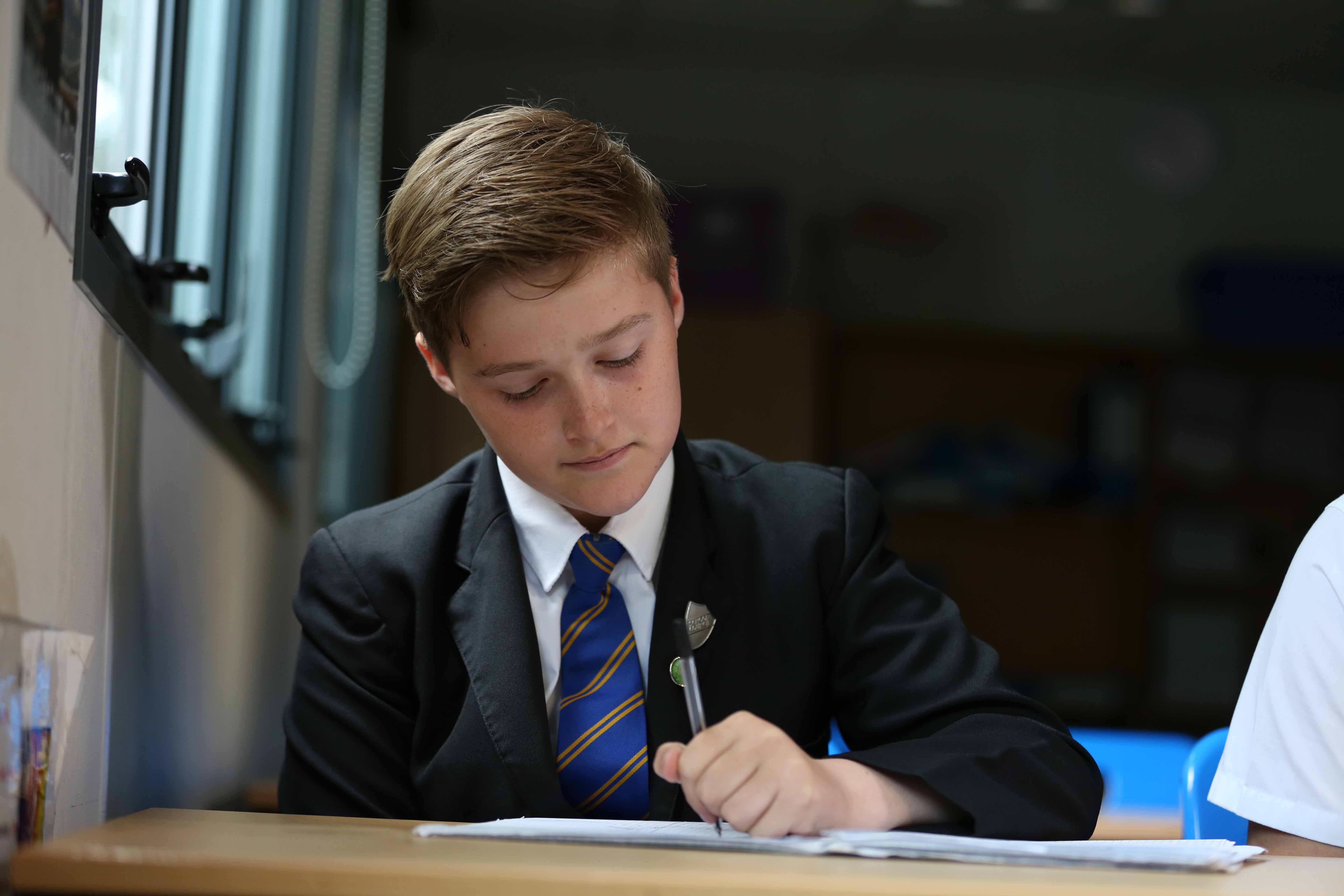 Mathematics
In Year 7 pupils have three lessons of maths per week and are placed in sets at the beginning of the year according to their mathematical ability.
This is mainly based on Key stage 2 information provided by primary schools along with our own initial assessment. Sets are regularly reviewed with adjustments being made to ensure all pupils are working in a group to match their ability so that they feel comfortable in their learning.
A variety of teaching methods and learning opportunities are offered to all pupils. They are encouraged to talk about their maths with their peers during different classroom activities.
It is also important to practice and consolidate pupils' knowledge. Active learn is an excellent website to support the work covered in lessons. Homework assignments are set by teachers on Active learns as well as weekly written homework.  Pupils are also encouraged to use the maths website to revisit key topics, particularly during the run up to assessments and exams. These two websites are available to all pupils to help them with their maths at home. It is very important that they are used on a regular basis and we hope that parents will support their child with this.
Set 1 pupil in years 7 and 8 take the Junior Maths Challenge. This is a national activity aimed at the top 25% of pupils with the most successful students obtaining certificates for their achievements.
Low ability pupils will receive excellent support. They will be placed in a small group to enable plenty of help to be received in raising confidence with their mathematical ability.
At the Martin High School your maths teacher will know you very well and ensure that you are provided with the support and challenge to enable you to achieve success and fulfil your potential.
Our aim in the maths department is to encourage pupils to read, write and talk about mathematics with confidence and understanding.