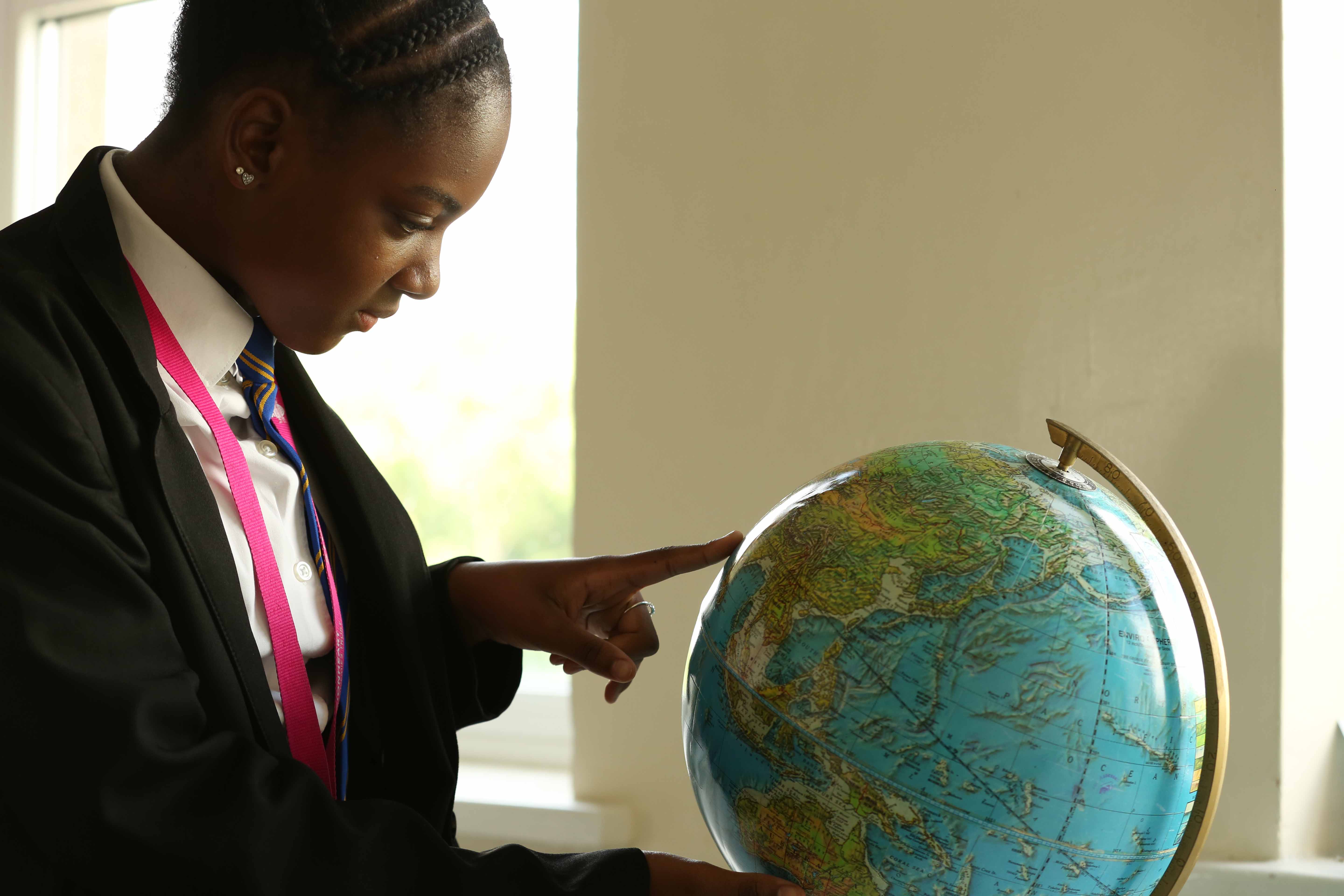 Geography
Geography is the study of people and places. Geography helps us understand the world around us so we can lead happier lives and look after our planet.
At the Martin High School we aim to make Geography exciting whilst helping you develop skills that can be used in all areas of your life. You will have opportunities to learn both in and out of the classroom. Geographers end up in all kinds of jobs, such as environmental work, the emergency services, the armed forces, education, planning and tourism to name but a few. Employers look for the skills Geographers have.

Key Stage 3
In year 7 you will develop important skills that will help you years later in your GCSEs. You will learn about mapping, settlements, dangerous rivers and the country you live in, the UK. In year 8 you will examine your continent, Europe, as well as looking at tourism. You will then investigate population and development, followed by a unit on challenges the whole planet faces. In year 9 you continue to examine global challenges but then units on Globalisations and natural disaster follow.

Key Stage 4
In Key stage 4 you undertake your geography GCSE. The Geography GCSE builds on much of the learning you completed at key stage 3. Units look at the Living World, cities, money, resources and natural hazards. You will also complete two pieces of field work, one on rivers and one on cities. A lot of the work you will do in your GCSEs help's develop the important skills employers look for.

Trips
Geography is best taught in real life so we put on many trips. In year 8 you will visit Castleton in Derbyshire and you will have an opportunity to visit Italy. In year 10 and 11 we run a trip to Iceland, one of the best places to learn about Geography in the world. These trips help you develop your geographical skills and you will learn more about the world you live in.