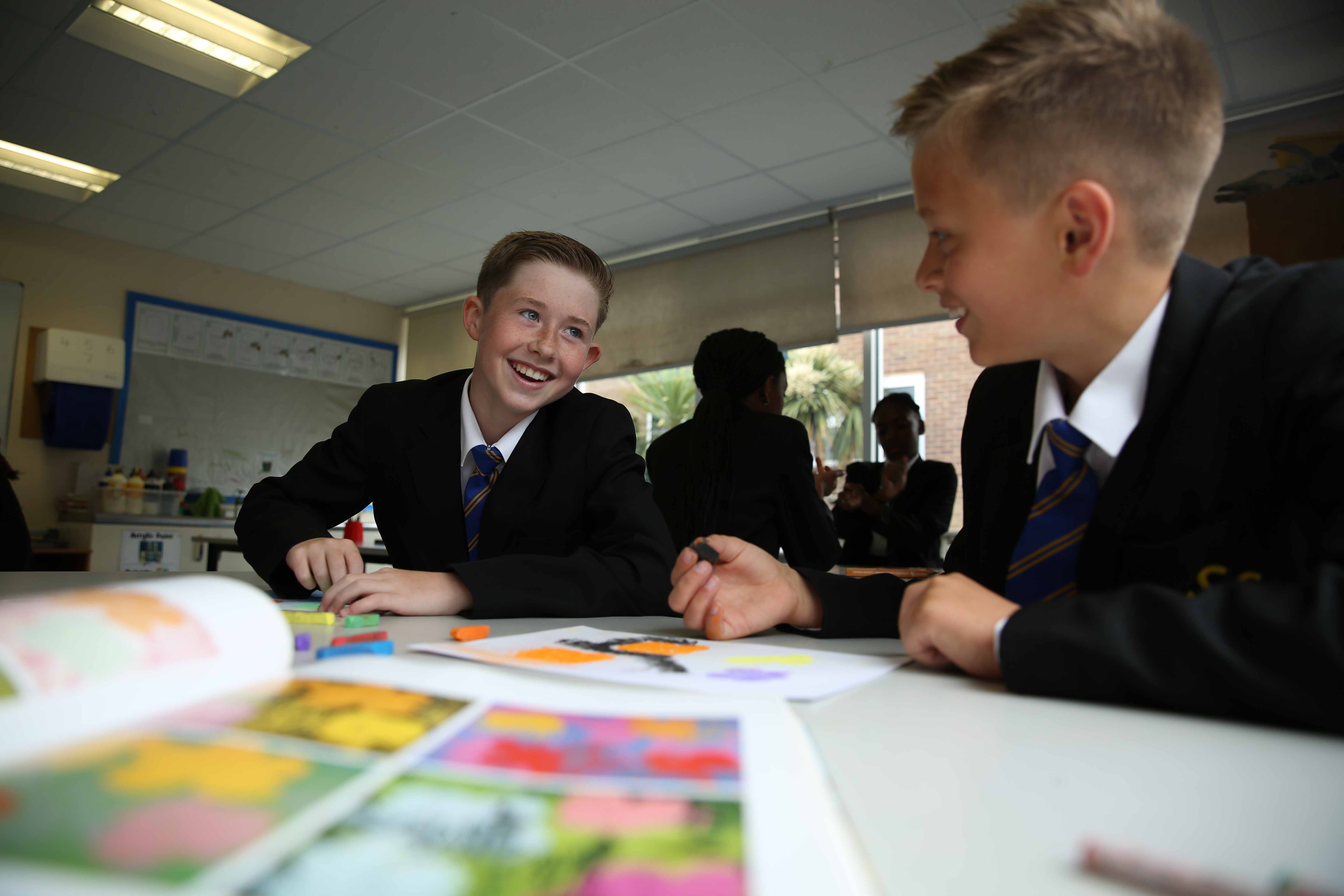 MFL
Ultimately our aim is to create pupils who are life-long language learners who are both empathetic and tolerant of other cultures and ways of life.
We emphasise communication and so aim for the target language to be used in lessons as much and as naturally as possible. We challenge and support our learners to become more confident, creative and curious about other languages and cultures.
Our Language Learning journey in MFL
Year 7
Students build upon the language learning that has been undertaken at primary school. They will learn to talk about themselves, their family and home life, free time and their school routines. They learn how to ask questions of others and how to take part in social conversations. Students are encouraged to give their opinions and reasons for these.
Year 8
Students learn to talk about how they use various media types. They learn about culture and the city of Paris, where they live, food and celebrations. They learn to use the past tense. They are encouraged to look at the accuracy of their work and how to extend the content of what they write for themselves.
Year 9
Students learn to talk about the past present and future. They examine the world of work and jobs for linguists, life as a French teenager and holidays. They also begin to work more independently and benefit from working as part of a group.
Year 10 and Year 11
Students study five themes. These are:
Identity and culture,
Local Area,
Holiday and travel,
School, Future Aspirations,
Study and work and International and Global dimension.
They are expected to consistently use translation techniques, speak spontaneously in the target language, analyse literary texts and are encouraged to be creative language learners.
We try to reinforce French as a living subject and we provide the opportunity for students to visit France during their time with us.
We offer a lunch time language (French and Spanish) workshops for all year groups where students can access many games, French books, and magazines with current topics and interests that may appeal to them, or they may practice what they have learned in class or seek help.